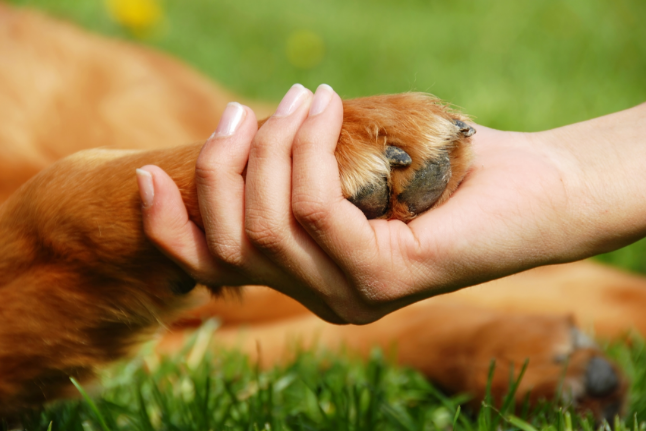 If you are reading this Blog post, we LOVE you already, and the animals thank you so much for being willing to volunteer your time helping them!  There are so many animals that need our help and there are so many ways you can help provide the assistance they need.
Unfortunately, volunteering at a veterinary hospital is not likely going to be the best way to go about it.  While on the surface, it seems like a simple thing for you to come hang out with us for a few hours and provide a helping hand where needed, it is much more complicated than it appears.  We are a medical facility and there are many rules and regulations that we are required to follow from many different sources.  For example, we do have a number of chemicals/compounds that the authorities are VERY specific about who can handle them, or even be around them.  OSHA requires training for anyone that works with us.  Then of course you have the insurance folks – they would be very upset if someone accidentally gets bit/scratched/injured by one of our patients.  There are a lot of hurdles in the way keeping us from welcoming you in to help care for the amazing pets we see, but there are opportunities available.  I'll get into those in just a minute.
Something that we enjoy immensely is giving tours of our hospital and talking to folks that want to learn about veterinary medicine.  Many times, those that benefit from these interactions the most are young folks that are possibly considering entering the veterinary field when they grow up.  Maybe they want to be and Assistant or a Technician, maybe they are considering going to vet school to become a doctor, some just want to learn a little bit more about animals and how we provide care.  All of these individuals are welcome at Apex, and all you need to do is give us a call and we can set up a good time to come visit.  We even welcome small groups like girl scouts, boy scouts, youth groups, etc. and are happy to set up tours for these folks too.  The only charge for admission is a smiling face, and lots of questions!
I mentioned volunteer opportunities previously, and yes there are many available to kind people like you that want to help.  The Atlanta Humane Society has a great page with a ton of different volunteer opportunities at http://atlantahumane.org/volunteer/.  Cobb County Animal Control would sincerely appreciate more volunteer assistance and info can be found here: http://cobbcounty.org/index.php?option=com_content&view=article&id=412&Itemid=418.  There are an army of animal rescue organizations in our area that have a multitude of ways you can help, from simply walking and feeding the dogs, playing with the cats and cleaning litter boxes, helping with adoption events around town, or maybe even fostering a dog or cat until they can find their fur-ever home.  There are so many local rescues, we certainly cannot list them all, but do a quick internet search for animal rescues in your area and contact them for additional information.
So, a sincere thank you for your interest in volunteering at Apex Animal Hospital, but the options mentioned above are better suited to accept assistance on a volunteer basis.  PLEASE get in touch with any of them, as they are always in need of extra caring hands!